Easy and accessible with AssetMaster
Easy for maintenance technician, both online and offline.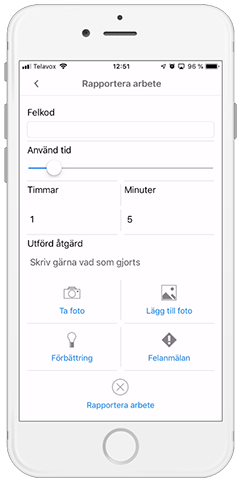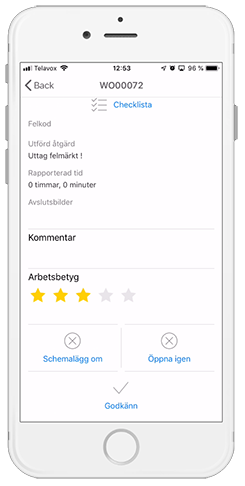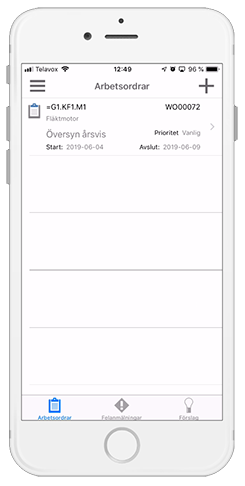 The new AssetMaster app gets a new look and new features. The app works whether you are online or offline to ensure that you can always do your jobs regardless of connection. AssetMaster is available for all mobile operating systems.
News:
• Error report with review and approve / reject work orders.
(e.g.) group managers or project managers can review, leave comments and grade the work before it is completed and approved. If the work order needs be supplemented or redone, you can easily send it back to the provider. Both in the AssetMaster app and the desktop version.
• Picklist
To simplify the planning of work orders, you can now assign a work order to a department or to an unspecific resource. Available resources get the work order in a pick list where they can easily choose which work orders they want to pick.
Read more about the AssetMaster app
Simplicity creates efficiency
With AssetMaster, maintenance work becomes simple and accessible. You can easily report work on any platform. Perfect for large user groups.
Report work
Create fault reports and improvement suggestions
Retrieve protocol/checklist
List my work order
Show detailed work order
In many maintenance situations there is no network for mobile equipment which creates problems for maintenance technicians. AssetMaster operates both online and offline to support offline working conditions.